WELCOME TO VIDARBHA ASSOCIATION OF PATHOLOGISTS & MICROBIOLOGISTS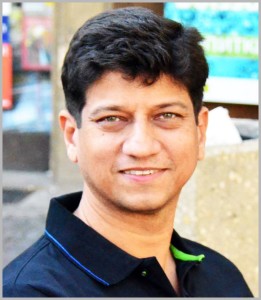 It is a matter of great honour to assume the charge of the prestigious post of VAPM President. I do express my sincere thanks & gratitude to all members for reposing faith & trust in me.
VAPM has always been a platform for carrying out activities of academic excellence, a platform for learning the art & science of pathology and for developing long lasting interpersonal relationships. So, welcome to VAPM where excellence is nurtured, persued and celebrated as we work to create positive change for a better world.
Excellence is about doing your best, and everyday we are reminded of, how important it is to strive for excellence, be it in life or at work. So we begin our tenure with the theme, "Pursuing Excellence in Pathology", and together with the enthusiasm of our dynamic members will try to fulfill your expectations.
I wish you all the very best as you embark on your journey in VAPM, and hope it will be one filled with discovery and fulfilment. Also hope that you will aspire towards and achieve both educational and personal excellence.
---
CME "A TO Z OF TRANSFUSION" 14TH JUNE 2017
On the occasion of World Blood Donor Day, VAPM and IMA Nagpur jointly organised a CME covering all aspects of Blood Transfusion on 14th June at IMA hall, Nagpur.
The CME was inaugurated by Dr. Avinash Wase, Immediate Past President IMA Nagpur in the presence of Dr Vaishali Khandait, President IMA, Dr Shantanu Mukerji, President VAPM, Dr Prashant Rathi, Hon Secretary IMA and Dr Prachi Sancheti, Hon Secretary VAPM.
Leading experts of the city in the field of transfusion medicine spoke on the following topics:
Dr Avinash Deshmukh- Rational use of blood components
Dr Harish Warbhe- Blood Safety
Dr Avinash Pophali- Transfusion reactions & How to manage?
Dr Kirti Jaiswal- Transfusion in SCD & Thalassemia
Dr Riya Ballikar- Practical aspects of Blood Transfusion and Transfusion in autoimmune and alloimmune settings
Dr Nisha Meshram was the MOC & Dr Sanjay Parate and Dr D T Kumbhalkar chaired the CME.
The CME was attended by more than 100 delegates. MMC granted one credit hour for the CME.