WELCOME TO VIDARBHA ASSOCIATION OF PATHOLOGISTS & MICROBIOLOGISTS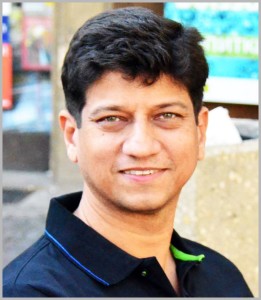 It is a matter of great honour to assume the charge of the prestigious post of VAPM President. I do express my sincere thanks & gratitude to all members for reposing faith & trust in me.
VAPM has always been a platform for carrying out activities of academic excellence, a platform for learning the art & science of pathology and for developing long lasting interpersonal relationships. So, welcome to VAPM where excellence is nurtured, persued and celebrated as we work to create positive change for a better world.
Excellence is about doing your best, and everyday we are reminded of, how important it is to strive for excellence, be it in life or at work. So we begin our tenure with the theme, "Pursuing Excellence in Pathology", and together with the enthusiasm of our dynamic members will try to fulfill your expectations.
I wish you all the very best as you embark on your journey in VAPM, and hope it will be one filled with discovery and fulfilment. Also hope that you will aspire towards and achieve both educational and personal excellence.
---
VAPCON-2017 : 1st Annual Conference of VAPM
VAPM is pleased to announce it's first annual conference VAPCON-2017.
Date :
18th - 19th November, 2017
Venue : Hotel Centre Point, Nagpur
VAPCON promises to be a complete academic package covering Surgical and Clinical Pathology equally with a galaxy of eminent faculty.
Free paper sessions for post graduates.
A grand Gala banquet is an added attraction.
Register soon…..
---