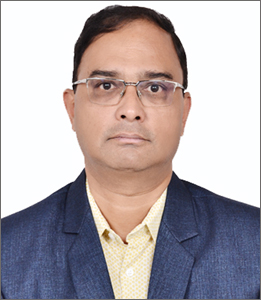 Dear VAPM Members,
Teachers, colleagues and younger friends,
Thank you so much for having faith in me to hold the post of "VAPM President".
It is indeed a pleasure but also a pressure to be President of this esteemed organisation. Of course, VAPM is now well organized and has it's own office in IMA premises, so working has become easy. Most of the academic calender is already set by previous teams and we will follow the same but this year many new events are going to happen like Hematology CME and workshop in GMC, MAPCON at AKOLA and State level Cytology Conference.
We should try to improve by working together and working sincerely.
Looking forward to active participation of all members to make our tenure succesful and taking VAPM to newer heights with the help of all  my  teammates.
Thank you so much once again.
DR.KISHORE DESHPANDE
PRESIDENT VAPM.(2019-2020)
VAPCON-2019 SCIENTIFIC PROGRAM
23rd Saturday and 24th Sunday
INSTALLATION CEREMONY
VAPM cordially invites all its members for the installation ceremony of our new office bearers (2019-20) on 30th June at Hotel Centre Point at 8 am
DR. ASHA KHER CYTOLOGY FELLOWSHIP
VAPM IN ASSOCIATION WITH IAC (2000) IS PROUD TO ANNOUNCE
Dr ASHA KHER (IAC-2000) FELLOW SHIP PROGRAMME IN CYTOLOGY FOR THE YEAR 2019-20.